Cloud-based CRM software is generally marketed "as a Service" or SaaS. Currently, the SaaS market as a whole is worth nearly $100 billion, and is expected to climb to roughly $133 billion within the next four years. That means businesses are taking cloud-based software seriously.
Get our CRM Software Comparison Matrix.
Worries over data security in the cloud are melting as enterprises realize cloud service providers generally do it better than their in-house IT teams can. After all, your IT team has to be pros at networking, systems administration, software development, data center architecture, troubleshooting, security, and a plethora of other skills — the cloud provider is specifically focused on uptime and security. Most are also able to keep you well within the parameters of the compliance regulations you're operating under.
If you're ready to take on CRM in the cloud, you can save a lot of money, and narrowing down your search between cloud-based and on-premises software considerably lowers the number of products and vendors you must sort through during your head-to-head CRM software comparison. Plus, cloud CRM requires no installation process, which isn't just troublesome, it can involve a significant loss of productivity during implementation and training. Most cloud-based CRM is ridiculously intuitive, shaving significant time off the training phase of implementation. Here's what to look for when selecting from the various CRM products and vendors.
1. Be Clear & Specific About Your Objectives for CRM
Some cloud CRM software is a bare-bones relationship management system. Others are full-featured systems that include functionality for both sales and marketing, such as features for managing the sales and marketing budgets, handling POS data, and even vendor management. Take the time to determine if you actually need those functions before investing in lots of features you don't need or that are already handled by other software, like your marketing automation tool.
2. Conduct a Feature-by-Feature CRM Comparison
It's difficult to conduct a head-to-head comparison before you narrow down your search to a handful of options. But once you've whittled down to a manageable number of systems, determine which features you need and then do a feature-by-feature analysis of your top contenders. Some of the most popular features are:
• A dedicated document library
• Role-based user access
• Support for multiple world currencies
• Workflow automation features
• Integration with your email service, marketing automation, email marketing systems, and other back-end systems
• 24-hour support (via phone, email, chat, etc.)
• User forums
• The ability to gather leads from your website
• An accessible API
• Customizable reporting
• Email tracking
You may not need some of these, but you might need every one.
3. Look for a Scalable CRM Solution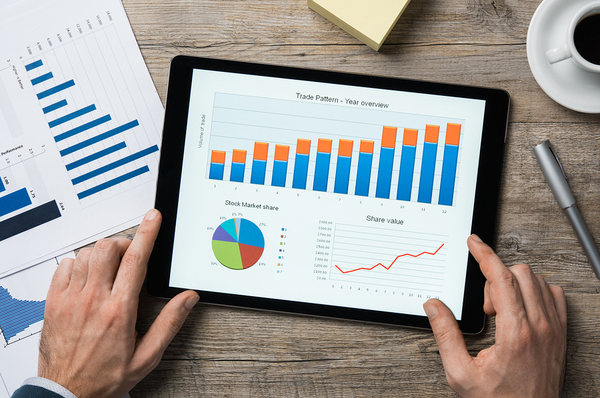 A good CRM solution helps the business grow, which means you need to choose a service that is capable of growing with you. If your business enters the contract at the top level, there's not going to be any room there to expand your services. Find a solution that offers flexibility and scalability so that you can add on services, users, and more data as needed.
4. Examine the Vendors — Not Just Their Products
When it comes to a CRM software comparison, don't simply compare the products and features. Look closely at the companies behind those services. Which have been around longest? Which have the best records for reliability (uptime) and security? Which are easiest to work with? Before even considering the cost of the service, be sure that the strength and reputation behind that service is solid and well-proven.
Get our CRM Software Comparison Matrix.